Dr. K. Hillman, microbiologist
Dr. Kevin Hillman gained a B.Sc. (Hons) in Microbiology in 1981, and after spending a short time as a laboratory assistant, went on to study for a Ph.D., which was awarded in 1987 on the subject of metabolism in rumen ciliate protozoa.
Since then he has worked on chitin degradation in estuarine sediment, the spoilage yeast Brettanomyces, probiotic activity in the pig intestine, then further developed his interest in nonruminant intestinal microbiology over 13 years as researcher and lecturer in microbiology at the Scottish Agricultural College, Aberdeen.
Currently he works as an independent consultant and researcher, making use of rented laboratory space at SAC and is always interested in broadening his horizons.
Current work
Most of the current work comes from Wright Agri and from Fayrefield Foods and involves the development of a prebiotic, 'Nutrabiotic', which is now undergoing independent trials.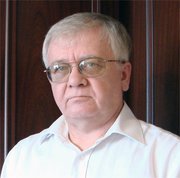 My Contact Information
Other incarnations.